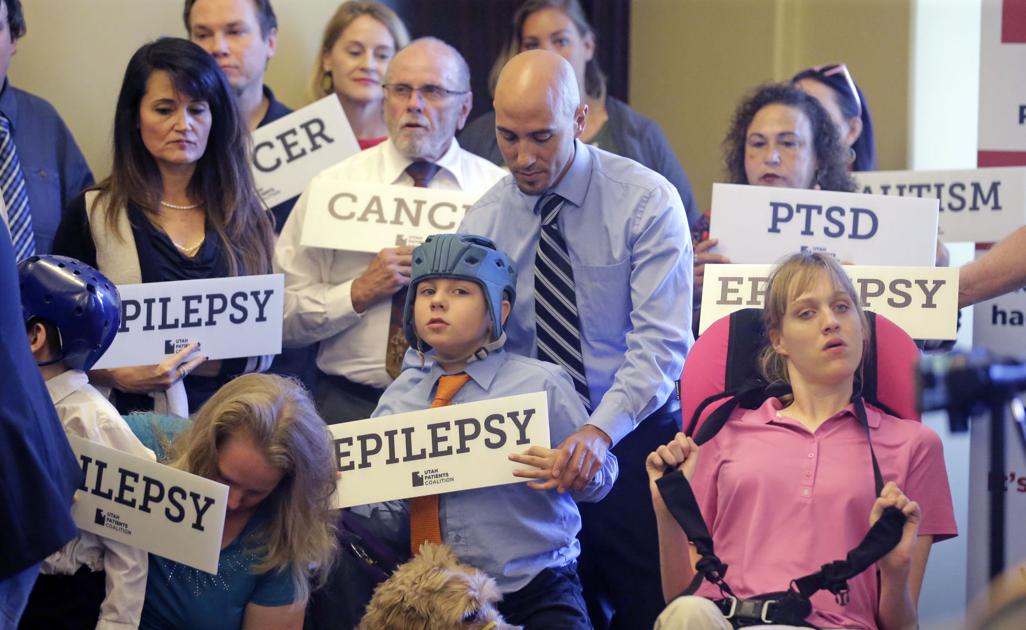 SALT LAKE CITY (AP) — Medical marijuana backers are moving forward with a 2018 ballot initiative that would seek Utah voters' approval to enact a broad medical marijuana law.
The Utah Patients Coalition got state approval Thursday to start collecting the 113,143 voter signatures for the ballot initiative.
Coalition members say they're done waiting for state lawmakers who rejected proposals to pass a broad medical pot law three years in a row and want to take the issue to the voters in in November 2018.
Advertisement
Campaign co-director DJ Schanz told the Deseret News the signature-gathering process slated to start next week is no small task. They'll have to traverse the state to meet minimum voter thresholds in at least 26 of the state's 29 state senate districts.
Opponents of the proposal will also quickly begin campaigning against it, said Jason Perry, director of the Hinckley Institute of Politics. That could make the effort especially challenging in more sparsely populated counties with little room for error.
If successful, it would be the first initiative to have made it to the ballot since 2004. The deadline is April 15 but they're aiming to get the signatures done a few months early, before the next legislative …